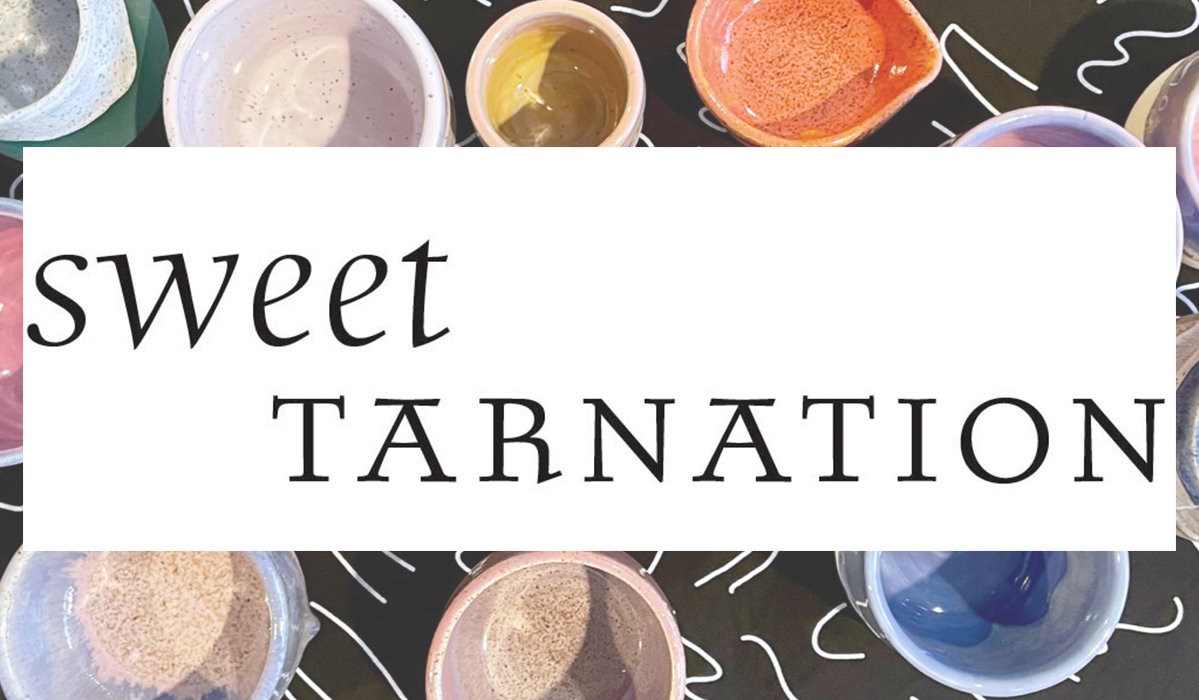 Take a look at available ceramics and art.
Here you'll find everyday objects
to make life sweeter.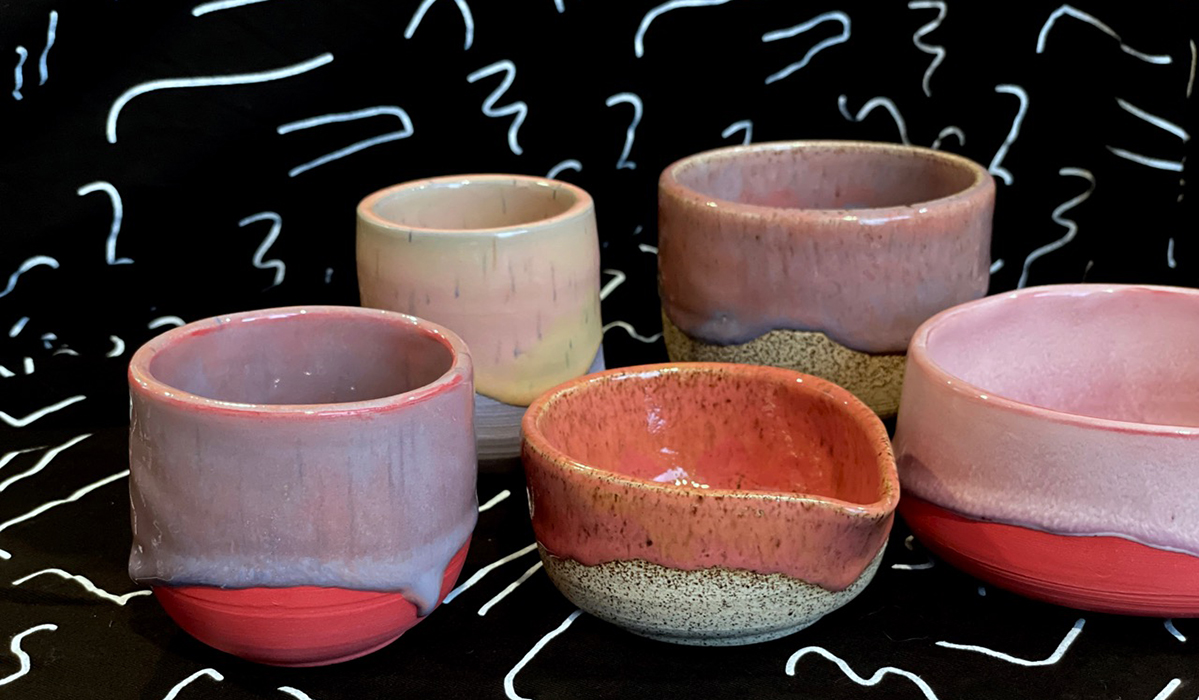 Objects aren't always the sum of their materials. We place emotions and memories on things that we carry with us through our lives. They become a thread in the fabric of our time together, shaping how we feel or acting as an anchor for a feeling. Recalling how a bowl feels in your hand can call back a vivid image of a loved one. Seeing sunset colors on a canvas can bring up a smile that you didn't think was possible that day.
Sipping a hot drink from a cherished cup just never gets old. Feeling that aromatic steam lift your senses, the comfort of a hot drink warming you from the inside. It brings you to a quiet moment that lets some calm in, even if you have a busy day ahead (especially then!). The weight of a ceramic cup in your hand feels so natural and tactile, allowing yourself to delight in the small things. Cool drinks work just as well in these charming vessels. A cup of iced tea, or that wonderful wine you've been dying to try. Even the evening night cap of port or whiskey fits well in them. Without handles, these vessels were built for more than just drinks! They easily serve rich, decadent desserts or can be a cup for pens and brushes if you're looking to spruce up your art area. 
Can't get enough of bowls? You're not alone! The versatility of bowls never ceases to astound. They hold pretty much anything you can think of. Snacks are a great start, whether you're in the mood for cut-up veggies and hummus or have to satisfy that Cheez-It craving, these bowls have you covered. Yogurt and berries? No problem. You can even add in some granola and these bowls won't bat an eyelash. Bowls are great for non-food too. If you're looking to keep all your buttons together in style, a bowl is your best friend. Small ones work well for rings and other jewelry. The goal here is to put some excitement into these little moments, and a beautiful ceramic vessel is just the ticket.
There's so much these dishes can do! One of their best features is food delivery (not the Doordash kind, but wouldn't that be amazing?!). They can take your happy snacks to the next level, from cheese and crackers to some tasty coffee cake, these dishes just won't quit. They've been known to be a safe surface for your beautiful candles (and those spent matches too), so don't be afraid to use these dishes to their fullest potential. Whatever your ritual or current obsession, these dishes go along with you to the very end.
Things are just things, but what they make us feel is more than materials. It's what keeps us connected.  Sweet Tarnation is a place of thoughtful, everyday objects that make life sweeter. Using a beautiful vessel is something to look forward to. Sipping drinks from gorgeous vessels makes it all the sweeter; from hot drinks to wine, that nip of whiskey or port to end the evening. The feeling of a heavy-bottomed, hand-crafted cup never gets old.
Whether it's a gift for your own household or someone else in your life, you can transform everyday moments like the morning cuppa routine into a delicious ritual. Maybe you need to brighten up a hallway or give a beloved leafed friend a colorful new home, you are in the right place. Colorful objects can transform your outlook. There's a reason bright and cheerful colors call to us and using them in artful items you can see and hold each day is a fun bit of therapy we could all use in our lives.
Sweeten up your daily routine and tell me how you use your Sweet Tarnation art! I love to hear from folks when my efforts make their lives just a little brighter.