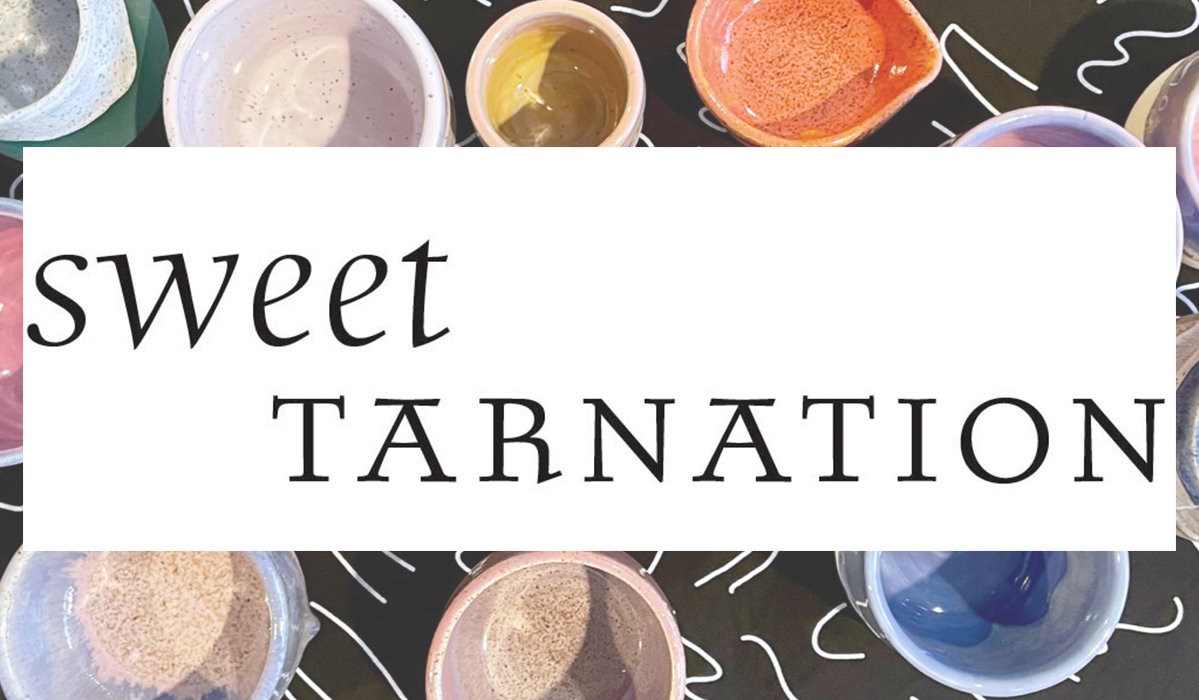 Thanks for stopping in!
If you have questions or a custom order the best way to reach me, if we aren't already acquainted, is via email.
You can also check me out on instagram (@sweettarnation)
Thanks for your interest in what I do!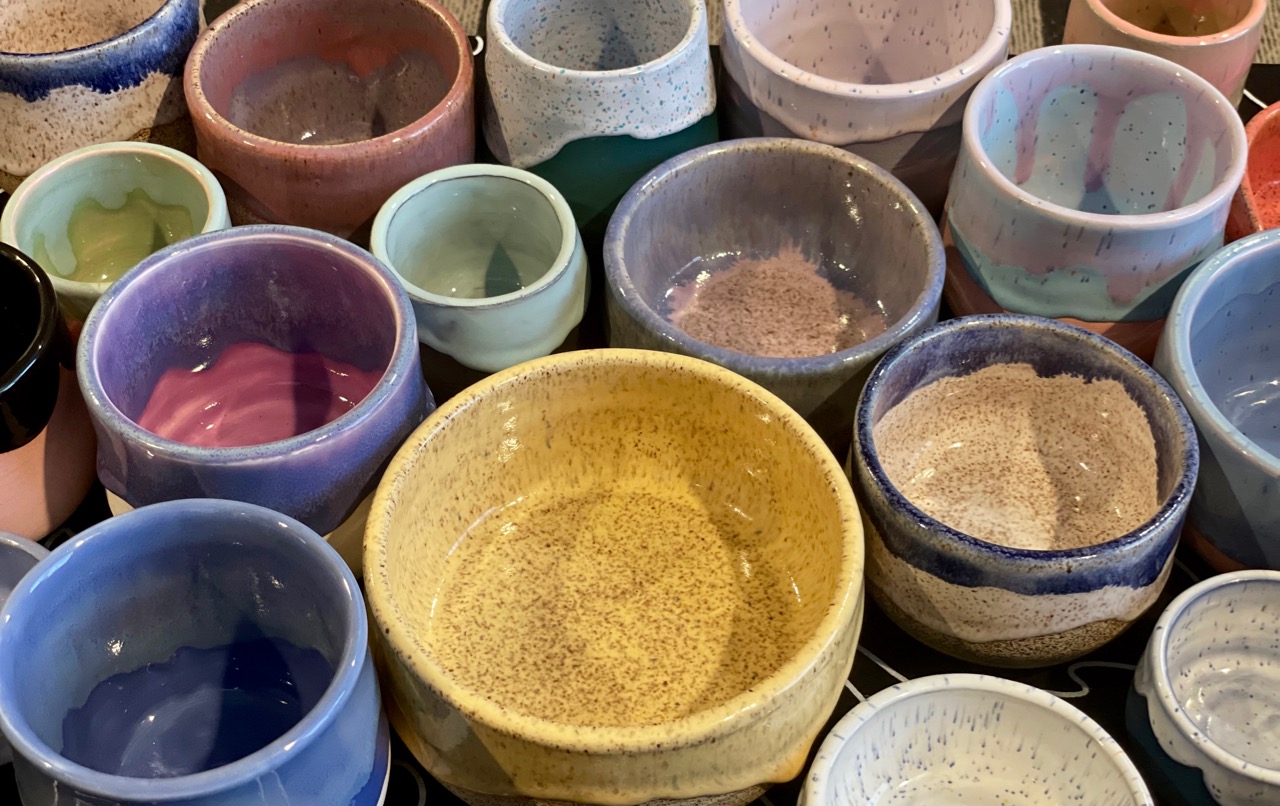 Hi, I'm Liz and I like making pretty things.
I was born, raised and am currently based in the Bay Area, California. I am formally trained in bookbinding and letterpress printing and am a practiced calligrapher and maker. For as long as I can remember, making things was how I related to the world. If a method isn't obvious my instinct is to find another avenue. There's always a way to make it work! It may not look and sound like you imagined, but there are always options.
Color plays a huge part in what I do. Neutrals have their place and I love a calming palette, but bright and fun colors just get my heart racing. I create with the colors that make me happy. Seeing a vessel or piece of art with a riot of colors just keeps me going!
I'm not entirely sure what it is about vessels that's so fascinating. Maybe it's their usefulness and potential, or maybe it's their weight when you hold them. It's at least a little because they often remind me of eggs, and I do love an egg shape (so oval!). Hand-building with clay is great, but once I got my hands on a pottery wheel it was all over. I was hooked! Spinning shapes into being is incredibly satisfying and I love what I do.
For me, good design is where beauty and function collide. Using fun(tional) objects everyday is part of life's joy, and I hope my vessels and art help you find that joy too.